Treat a Nature Lover to a Special Gift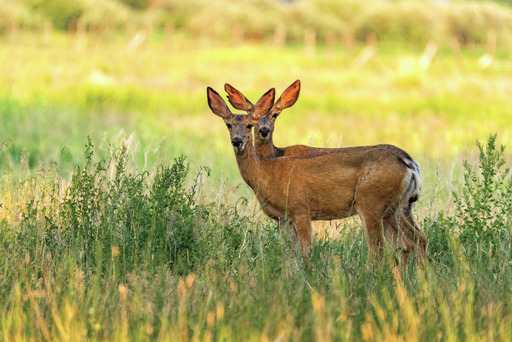 The natural world is a wonder to behold, with awe-inspiring vistas and wildlife. Spending time in nature has been studied and reported on by a number of medical professionals. The general takeaway is that enjoying time in the great outdoors has been linked to everything from improved mood to reduced risk of disease. Just a little bit of time in fresh air and sunlight can improve well-being by a significant margin, which is perhaps why nature has inspired so many devotees.
If there is a nature lover in your family, use that interest as inspiration when holiday shopping this year. Here are some nature-related gift ideas.
· Plan a vacation that involves nature. Shawnee Suites is the perfect combination of nature and comfort. We are located in prime location for hunting, boating, fishing, hiking and all your nature desires.
· Binoculars: Bird watchers or other animal observers understand that wild animals can become skittish around people. It's best to view them from afar, and a good set of binoculars makes it easier to do so.
· Mounted camera: When the GoPro camera came on the scene many years ago, it revolutionized the way amateur filmmakers could document their adventures. The GoPro and its model evolutions continue to enable people to capture photos and videos both on land and underwater. With a head-mounting strap and some additional accessories, adventurers will be unencumbered by the camera. Similar mounting devices may be available for Android- and Apple-based phones and cameras as well.
· Waterproof hiking boots/shoes: Taking the road less traveled often means going on foot. Trailblazing is made easier with durable, waterproof footwear that can go from the trail to the mountainside more readily.
· Motion-capture trail camera: Another way to watch wildlife is to do so from a motion-capture trail camera that can be set up by a nesting area or along a path frequented by local wildlife.
· First aid kit: It's always important to keep safety in mind when enjoying nature. A well-stocked first aid kit is a great way to give the gift of good health and safety.
· Camping gear: When sleeping out under the stars or at a campsite, a tent, ground cover, sleeping bag, backpack, camp stove, and other gear can make the experience all the better.
Nature lovers can enjoy their passions even more thoroughly with gifts that cater to their love of the great outdoors.
https://shawneesuites.com/wp-content/uploads/getprev-1.jpeg
342
512
Heather Couty
https://shawneesuites.com/wp-content/uploads/Shawnee-Suites-Logo.webp
Heather Couty
2023-07-12 10:36:44
2023-07-12 10:44:40
Treat a Nature Lover to a Special Gift