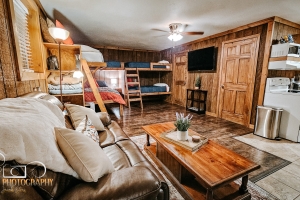 price starting at $159.00 per night
Our full kitchen, two bathroom deluxe suites are perfect for five or more guests who are looking for a quiet yet exciting retreat. With comfortable sleeping and living arrangements, this suite is perfect for you and your guest.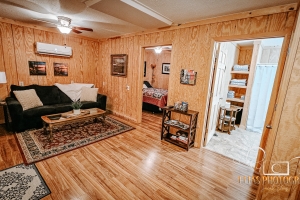 price starting at $129.00 per night
Our beautifully appointed, kitchenette standard suites are great for small groups who want to enjoy all that Shawnee has to offer at an affordable rate. Equipped with both beds and sleeper sofa options, you will be able to relax and enjoy your trip in our suite.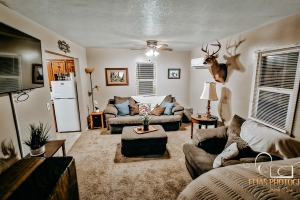 price starting at $169.00 per night
For larger groups or families, our spacious family cottage is the perfect cozy getaway. The two-story cottage provides enough space for you and your guests while also offering full amenities and kitchen products to make your stay as comfortable as possible and feel at home.