How to Maximize Weekend Getaways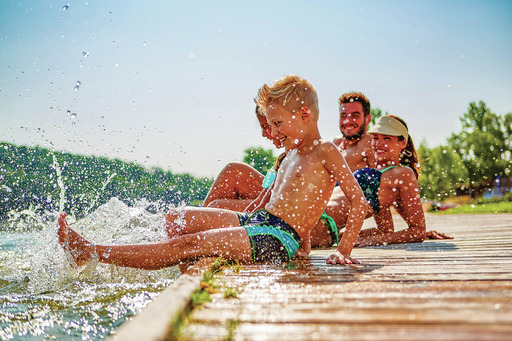 Extended summer vacations may get all of the glory, but individuals and families needn't feel pressured to go away on week-long trips to get the rest and relaxation they deserve. There is plenty to be said for weekend getaways as well.
Working oneself ragged is no way to enjoy life. In fact, a person could be doing harm to his or her health by working too much, which may lead to lost productivity and burnout in the long run. Experts agree that getting away could be good for mental health. According to psychotherapist Jonathan Alpert, who is the author of "Be Fearless: Change Your Life in 28 Days," a weekend trip can boost mental and emotional health. Alpert says smaller vacations even "pack a bigger punch" than longer ones. Neuroscientists have found that getaways can evoke feelings of calm, banish stress and enable the mind to heal. Furthermore, according to a Gallup study, those who make time for regular trips score higher on the Gallup-Well-Being Index. Weekend getaways simply may be easier to schedule than longer vacations.
The following are some ways to make the most of weekend getaways and why these getaways are so beneficial.
· Plan ahead. Weekend getaways generally do not need extensive planning. The logistics are much easier when there are only one or two nights involved in an overnight stay. Sometimes weekend getaways are only day trips, which makes them even easier to set up.
· Bring pets along. Short stays may mean it is easier to bring pets. Quite often hotel chains and even homestay accommodations allow pets with the inclusion of a pet cleaning fee. This saves on having to find a pet sitter or a boarder to watch pets while you are away.
· Book a different locale a few times a month. Weekend getaways are more affordable than lengthier trips, which means you can see various sights without a big investment. Unlike longer vacations that tie travelers to a specific destination for the duration of the trip, weekend jaunts are short stops at different spots. Try various cities and towns on for size.
· Avoid boredom. Anyone who has booked an extended trip away has at times had some boredom set in when the initial wow factor of the resort or trip wears off. In some instances, it may seem as if you've exhausted the list of things to do. Weekend getaways are anything but boring because you're packing so many things to do into a short amount of time.
· Keep a to-go bag packed. When the mood hits you, you can dart off to a weekend escape. Keep a packed bag with some essentials at the ready so there's no overthinking the vacation process.
· Become a loyalty member. Investigate the loyalty programs of various hotel chains. This way if you find a chain you like and book stays regularly you can earn rewards points. These points may be redeemed for upgrades or even free rooms over time.
Weekend getaways are great ways to rest and recharge without the commitment of time and planning required of longer excursions.
https://shawneesuites.com/wp-content/uploads/getprev.jpeg
341
512
Heather Couty
https://shawneesuites.com/wp-content/uploads/Shawnee-Suites-Logo.webp
Heather Couty
2023-05-09 12:24:40
2023-05-09 12:24:40
How to Maximize Weekend Getaways